Welcome to our home away from home. I am Veronica Espinoza, a Pediatrician, also specialized in Pediatric Infectious Diseases and Immunology. I have been caring for children in Florida since 2001.
My mission at Bee Well Pediatrics is to provide exceptional and up to date medical care, which is also thoughtful, and caring to all children and their families. I have always appreciated the relationships developed over the years with families of patients I have cared for over my medical career. I am proud to say that a good number are now my personal friends. Welcome to your home.
About Dr. Veronica Espinoza:
I was born in Guayaquil, Ecuador. I attended medical school at the Universidad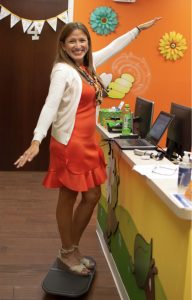 Católica de Santiago de Guayaquil. I decided to become a pediatrician in my early years as a medical student. I was moved by ill children. Caring for them became my passion, helping them became my mission. Being their advocate became a top priority in my life. I started to fulfill my vocation after I completed my training in Pediatrics at the University of Miami/Jackson Memorial Hospital. Afterwards I was offered a position to subspecialize in Pediatric Infectious Diseases and Immunology at the University of Miami, where I completed my fellowship training. During this period I had the opportunity to care for very ill children affected by chronic medical conditions. I am board certified by the American Academy of Pediatrics.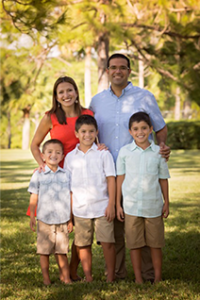 I am married to Dr. Gabriel Guerrero, a local endocrinologist and I am the proud mother of 3 young boys: Gabriel, Diego and Mateo. As a mother, I truly understand the daily struggles of being a parent. I empathize with the worries of a concerned parent, either with health issues or behavioral problems and I would like to be able to offer my knowledge and experience in allaying fears, doubts or misconceptions that may be troubling you or your children.
I love to exercise routinely, spending time with friends and family and truly appreciate a day at the beach. I also enjoy reading, especially inspirational books, and my favorite author is Paulo Coelho. I have always liked to get involved in the community where I live in. As a consequence of this I am a volunteer catechist at Holly Redeemer in Palm City, Florida and I am a member of the PTA and a regular volunteer at Citrus Grove Elementary School and Hidden Oaks Middle School in Palm City where our kids attend school.
Everyone in our family is a serious soccer fan. We like to follow FC Barcelona and Leonel Messi. We routinely watch their games on the weekends and every 4 years we truly enjoy international competition during the World Cup, which by the way, is in my bucket list. On the weekends we attend our kids soccer matches and enjoy watching them play in the local soccer leagues.
About Michelle Jn-Baptiste PA-C: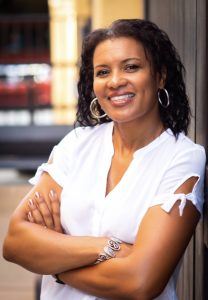 Michelle Jn-Baptiste has been a Physician Assistant for over 20 years. Born in London England, she completed her education in New York City. She is a graduate of City College, Sophie Davis College of Biomedical Education, Harlem Hospital and graduated Magna Cum Laude. She has had extensive training in family, pediatric, and emergency medicine.
Michelle has worked as a member of the Child Protection Team of Palm Beach County and as medical provider with Sandy Pines Psychiatric Adolescent Treatment Center. She is comfortable treating all ages but Loves Pediatrics (all of its frustrating, gratifying and enlightening stages!)
She is on staff at Palms West Hospital and (pending) Martin Memorial Health Center. Ms. Jn-Baptiste has worked at St. Mary's' Hospital & Jupiter Medical
Center and has been providing care to patients in Martin and Palm Beach Counties for well over 15 years. She is a member of the Florida Academy of Physician Assistants and the T Leroy Medical Society.
Ms. Jn-Baptiste loves to volunteer, mentor and stay healthy by cycling, working out and running with her dog Valentino. She is happily married to her soulmate for over twenty five years with three beautiful daughters in college.
About Amanda Valentine, APRN: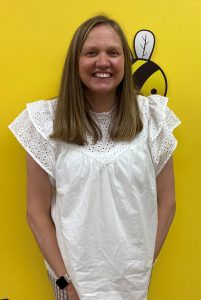 Amanda Valentine has worked in pediatrics for 18 years, and has been a pediatric nurse practitioner since 2012. Originally from North Carolina, she attended the University of North Carolina at Chapel Hill for both undergraduate and graduate studies. Her pediatric background is extensive, specially in pediatric hematology/oncology. Amanda is a member of the National Association of Pediatric Nurse Practitioners.
"I have wanted to work in pediatrics as long as I can remember. I love watching these children grow and turn into young boys and girls and being part of that beautiful process. Building long relationships with my patients and their families is probably my favorite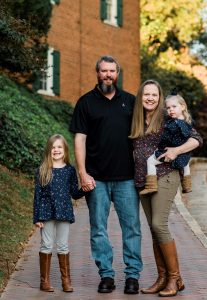 thing about pediatrics. I enjoy taking care of children of all ages, but my strongest passion is for newborns and breastfeeding support for their moms.
I am a huge fan of all sports, specially from the University of North Carolina, but I have a particular love for college basketball and football.
I have been married for 13 years and have 2 young daughters, Aniston and Vivian. My family and I are excited to start our new adventure in Florida, and be part of this beautiful and welcoming community. In our spare time we enjoy going to the beach, boating, volunteering at my daughter's school, reading and all things related to Disney.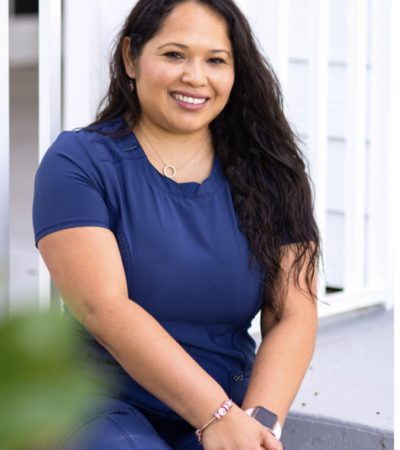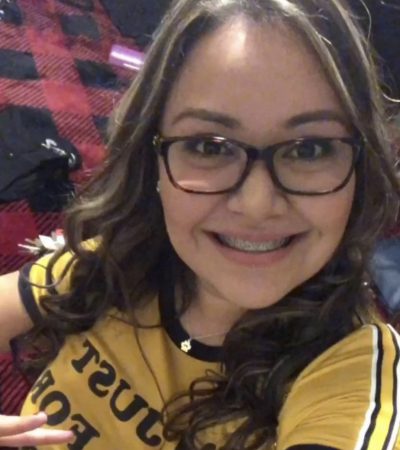 Sonia – Medical Assistant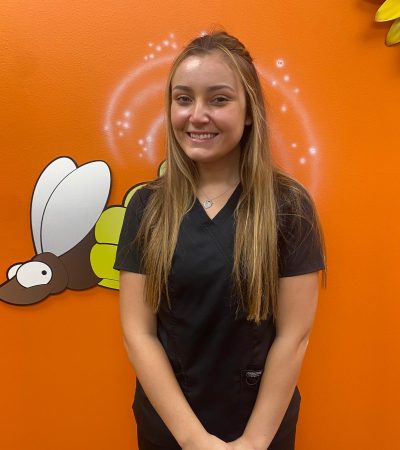 Justine – Medical Assistant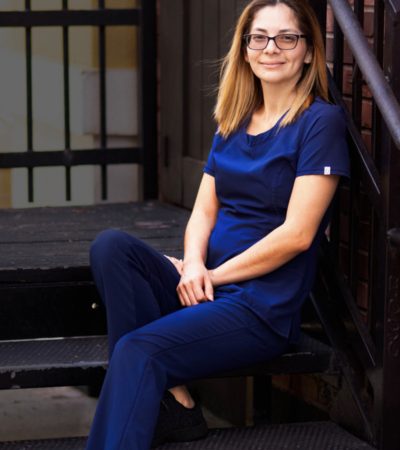 Lorena – Medical Assistant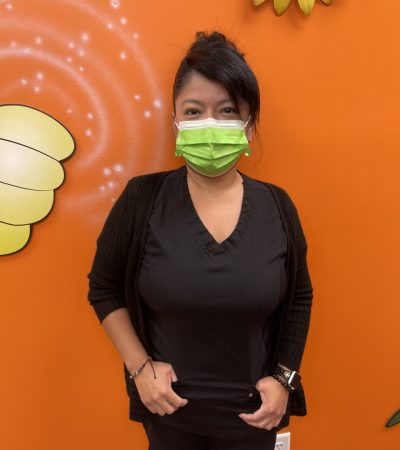 Maribel Plua – Medical Assistant